Dog Obedience Training West Palm Beach
Customized Dog Obedience Training in West Palm Beach, Florida
Alpha Buddy Dog Training is the absolute best choice for top-quality dog obedience training in West Palm Beach. We understand that each and every dog has their own individual needs, which is why we offer personalized training programs that are suited to cater to those specific requirements. With our highly skilled trainers, we will collaborate closely with you to create a tailor-made training plan that not only achieves your goals but also accommodates your lifestyle.
Our West Palm Beach dog obedience training uses positive reinforcement techniques that not only motivate your dog but also cultivate a safe and loving atmosphere for optimal learning. We believe that every single dog deserves to be treated with kindness and respect, which is why we oppose any harsh training methods that may cause unnecessary distress or harm to your dog. Rest assured, our training approach is focused on fostering a strong bond between you and your dog, while instilling good behavior and obedience.
We completely understand that successful dog training is a team effort between you and your dog. That's why we encourage your active involvement during the training process. Our team of experienced trainers will be right there by your side, guiding you through each and every step, ensuring that you acquire the essential knowledge and skills to sustain and further enhance your dog's progress at home. Our aim is to help you, the dog owner, to become a confident and capable handler, fostering a healthy and enduring bond with your beloved pet.
We understand that your convenience and comfort are of utmost importance, and that's why we provide flexible scheduling options and the ability to select your preferred training location. Whether you want to train in the familiarity of your own backyard, at a local park close by, or even on the beaches of West Palm Beach, the choice is entirely yours. Our all-encompassing dog obedience training programs are tailored to cater to dogs of all breeds, sizes, and ages.
Dog Obedience Training Near West Palm Beach You Can Rely On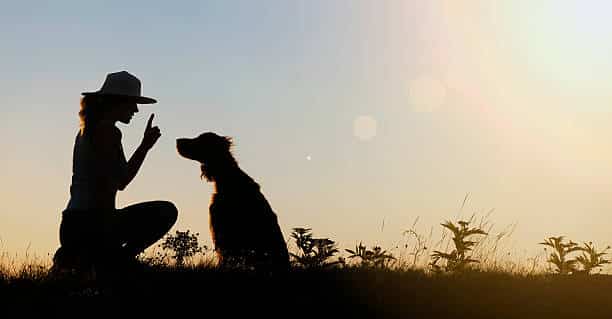 At Alpha Buddy Dog Training, we recognize the unique challenges that come with raising a well-behaved and obedient dog in the vibrant city of West Palm Beach. Our dedicated team is here to provide professional dog obedience training services tailored specifically to the needs of West Palm Beach dog owners. We understand the importance of having a well-mannered canine companion, and our comprehensive training program aims to address behavioral issues while fostering a strong bond between you and your furry friend.
Led by Laz Trista, our esteemed head trainer and a seasoned expert in dog behavior and training, our team comprises highly experienced professionals who utilize positive reinforcement techniques. By focusing on rewards and encouragement, we empower your dog to understand and respond to commands effectively. Our trainers employ their extensive knowledge to create a positive and enriching environment that nurtures your dog's learning and growth. With Laz's expertise and our team's commitment, we are dedicated to transforming your beloved pet into a well-behaved, obedient, and cherished member of your family.
Basic Dog Obedience Training in West Palm Beach Includes:
Our basic dog obedience training in Palm Beach will cover the usual basic needs of every dog. Once we evaluate your dog, we will cater to those needs more strongly. We don't want to waste your time with things your dog is already good at. Our class topics will cover:
What to expect with a new puppy

Socialization, handling & proper play skills with other dogs, people, and new environments

House training & potty schedules, teething & chewing, boundaries & manners

Basic obedience commands such as sit, down, impulse control, and recall.

Safe and happy puppy playtime.
These class topics included in our Palm Beach dog training program will cover the following fundamentals:
Sit

Down

Basic Manners

Door Manners

Leave it & drop it

Stay

Loose leash walking

Watch me

Heel & sit
Advanced Dog Obedience Training in West Palm Beach
At Alpha Buddy Dog Training, we're committed to providing top-notch dog obedience training in West Palm Beach. We believe that obedience is the key to a fulfilling and rewarding relationship with your four-legged companion. Our expert trainers specialize in teaching dogs the fundamental skills and commands they need to thrive in any situation. Whether your dog is a playful pup or a seasoned furry friend, we have the perfect training program to suit their needs.
At Alpha Buddy Dog Training, we believe in transforming dogs into well-behaved and obedient companions. Our advanced obedience course is specifically designed to enhance your dog's skills and boost their self-assurance. From mastering complex commands to excelling in off-leash walking, our comprehensive program covers it all. Watch your dog's confidence soar as they effortlessly execute commands and earn the admiration of others. Take pride in your pup's exceptional obedience, and let them shine in every situation.
What Makes a Good West Palm Beach Dog Trainer?
 If you're in search of exceptional dog obedience training in West Palm Beach, your quest ends with Alpha Buddy Dog Training! Our team of highly trained and certified instructors is dedicated to working with dogs and is committed to providing top-notch training services. At Alpha Buddy, we take pride in our innovative training techniques that bring out the best in your canine companion. Our positive reinforcement approach creates a stimulating and interactive learning environment, ensuring effective results. As the leading dog training provider in West Palm Beach, we offer comprehensive programs tailored to address behavioral issues and enhance obedience skills.
Alpha Buddy Dog Training Is Ready For Your Dog
If you have been searching for West Palm Beach Dog Training, look no further than Alpha Buddy Dog Training. You and your dog will receive high-quality, personalized training lessons from our certified trainer, Laz Trista at any location you prefer. There's no better place in West Palm Beach, Florida to have your dog trained. If you want to see real results from your dog, visit our contact page today to set up an appointment.