Sunrise Dog Training
Personal Dog Training in Sunrise, Florida
Alpha Buddy Dog Training takes a customized approach to training pet owners and their furry friends. We understand that each dog is unique and requires a tailored plan to ensure the most effective training. Our team of trainers employs a variety of techniques, utilizing positive reinforcement and avoiding any aggressive methods.
We offer our services to dogs of all breeds, ages, and sizes, and we're willing to travel throughout South Florida to meet your needs. We believe that dog training isn't just about the dog, but also the owner, which is why we encourage and welcome your participation in the process. Before we begin, we conduct a thorough evaluation of your dog to design a personalized training program that addresses its specific needs. Whether it's mastering basic obedience commands or tackling more complex issues like separation anxiety or aggression, we're here to help.
Our ultimate goal is to provide you and your dog with an outstanding training experience. Our skilled trainers will work closely with you to ensure that you have the knowledge and tools necessary to continue the training at home, so your dog can continue to improve and maintain their newly acquired skills. We offer flexible scheduling options and can hold training sessions in any location that you and your dog feel most comfortable, whether it's at home, at a local park, or even on the beach. Contact us today to schedule your dog training appointment and take the first step towards a happier and better-behaved dog.
Sunrise Dog Training You Can Count On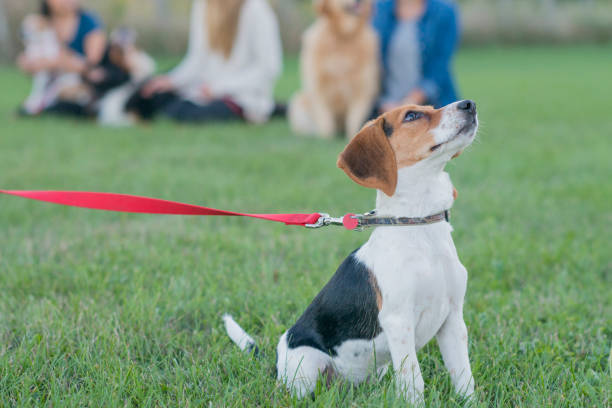 Alpha Buddy Dog Training understands the importance of your dog as a beloved member of your family. That's why we are committed to providing top-notch training programs to help your pup become the well-trained and polite companion they were destined to be.
Our lead instructor, Laz Trista, has an impressive 20+ years of experience as a dog behaviorist and trainer. He has the expertise to train your dog to be well-behaved and obedient in any situation. Laz has a deep understanding of canine behavior and uses only the most effective techniques to train your dog.
Our Dog Training Specialties
Alpha Buddy Dog Training recognizes the significance of tailored training for each and every canine. That is why we offer a vast array of specialized programs to cater to your furry companion's distinct requirements. From introductory classes to advanced obedience and service dog training, we have something for every four-legged friend. Furthermore, we provide in-kennel boarding and training as well as personal protection training to ensure your dog's safety and well-being.
Our seasoned and certified trainers are devoted to assisting your dog in reaching their full potential. We take the time to thoroughly assess each dog that comes to us and design a personalized training program to suit their unique attributes and challenges. Whether you desire to teach your dog basic obedience or work on off-leash walking, we've got you covered. With Alpha Buddy Dog Training, your dog will become the well-mannered and obedient companion you've always desired.
Alpha Buddy Dog Training takes great pride in offering professional, expert training for dogs of all ages and breeds. Our team of certified trainers will collaborate with you and your dog to develop a customized training program that addresses their specific needs and aspirations. Whether you want to teach your dog basic obedience, off-leash walking, or even service dog training, we have the expertise and skills to help your furry companion become the well-mannered and obedient companion you've always wanted. Choose Alpha Buddy Dog Training for nothing less than the best for your furry friend.
What Makes a Good Dog Trainer?
We understand that the foundation of successful dog training is rooted in the passion and commitment of the trainer. Our team in Sunrise, Florida is not only highly qualified and experienced but also deeply invested in assisting your dog to reach its full potential. Whether it's obedience training or modifying behavior, we strive to go above and beyond to ensure your dog is learning in a positive and productive manner. By fostering a positive and enthusiastic atmosphere, we're able to create a training experience that is enjoyable for both dogs and owners alike. Trust us as your partner in dog training, and witness your furry friend flourish.
Alpha Buddy Dog Training Is Ready For Your Dog
If you have been searching for Sunrise Dog Training, look no further than Alpha Buddy Dog Training. You and your dog will receive high-quality, personalized training lessons from our certified trainer, Laz Trista at any location you prefer. There's no better place in Sunrise, Florida to have your dog trained. If you want to see real results from your dog, visit our contact page today to set up an appointment.