Davie Dog Training
Personal Dog Training in Davie, Florida
Alpha Buddy Dog Training takes pride in offering tailored dog training services to help pet owners tackle behavioral issues and other challenges with their canine companions. Our team recognizes that every dog has its own unique characteristics and learns in its own way, which is why we employ a variety of training techniques to provide your dog with the most effective training possible. Our approach is centered on positive reinforcement and we never use aggressive methods when training your dog.
Our dog training services are available to dogs of all breeds, ages, and sizes and we are willing to travel anywhere in South Florida to meet your needs. We understand that proper dog training involves not only the dog but also the owner, that's why we welcome and encourage your participation in the training process. Before we begin, we will conduct a comprehensive evaluation of your dog to create a personalized training program that addresses its specific needs. This may include training sessions on basic obedience commands, such as sit, stay, and come, as well as addressing more complex issues like separation anxiety and aggression.
Our goal is to give you and your dog the best possible training experience. Our team of seasoned trainers will collaborate with you to ensure that you have the knowledge and tools necessary to continue the training at home so that your dog can continue to make progress and maintain the skills they have learned. We offer flexible scheduling options and can hold training sessions in any location that you and your dog feel most comfortable, whether it's in your home, at a local park, or even on the beach. Contact us today to schedule your dog training appointment and start working towards a happier and better-behaved dog.
Davie Dog Training You Can Count On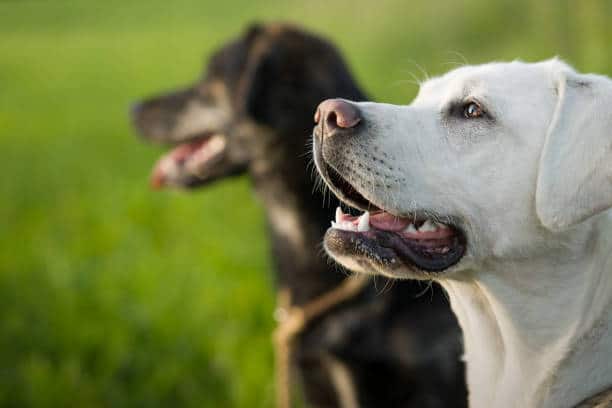 Alpha Buddy Dog Training recognizes that your canine companion holds a special place in your heart and is considered a cherished member of your household. With this in mind, we are dedicated to offering superior dog training services to assist your furry friend in becoming the exemplary and obedient companion they were intended to be.
Our head trainer, Laz Trista, boasts over two decades of expertise as a dog behaviorist and instructor. He possesses the knowledge and skills necessary to effectively train your dog to behave appropriately and respond to commands in any situation. Laz's comprehensive understanding of dog behavior enables him to implement the most effective training techniques for your dog.
Our Dog Training Specialties
We understand that every canine is unique and that each one requires a customized approach to training. That's why we offer a variety of specialized programs to help your dog improve their behavior, including initial instruction, one-on-one sessions, basic obedience training, off-leash walking, and service dog training. In addition, we provide in-kennel boarding and training, as well as personal protection training for those who need it.
Our team is dedicated to helping your dog reach their full potential by designing a personalized training program based on their specific needs and challenges. Whether you're looking to reinforce good behavior or teach your dog new skills, we have the expertise and experience to help them succeed.
If you're searching for a professional dog training service that prioritizes your dog's unique needs, look no further than Alpha Buddy Dog Training. We are committed to providing top-notch training and guidance to help your furry friend become the well-trained, obedient companion you've always wanted.
What Makes a Good Dog Trainer?
The key to successful dog training lies in the passion and dedication of the trainer. At Alpha Buddy Dog Training, we understand that it takes more than just treats and certifications to train a dog. Our experienced trainers in Davie, Florida are committed to helping your furry friend become smarter and more obedient through proven training methods. We believe that a positive and enthusiastic trainer creates a more attentive and eager-to-learn dog. Trust us to provide the best dog training services in Davie for your beloved companion.
Alpha Buddy Dog Training Is Ready For Your Dog
If you have been searching for Davie Dog Training, look no further than Alpha Buddy Dog Training. You and your dog will receive high-quality, personalized training lessons from our certified trainer, Laz Trista at any location you prefer. There's no better place in Davie, Florida to have your dog trained. If you want to see real results from your dog, visit our contact page today to set up an appointment.