Dog Obedience Training Deerfield Beach
Customized Dog Obedience Training in Deerfield Beach, Florida
Alpha Buddy Dog Training takes the lead when it comes to exceptional dog obedience training in Deerfield Beach. We recognize the individuality of every canine, which is why we design tailor-made training regimens to address their specific requirements. Our proficient trainers collaborate closely with you to develop a personalized curriculum that perfectly aligns with your schedule and objectives.
Our philosophy revolves around building a solid partnership between pet owners and their furry companions. This is why we place a strong emphasis on your active participation throughout the training journey. With our expert guidance, you'll acquire the essential skills to sustain and nurture your dog's progress long after our training sessions conclude.
If you're in search of professional and effective dog obedience training in Deerfield Beach, your quest ends at Alpha Buddy Dog Training. Our primary objective is to strengthen the bond between you and your four-legged companion. We are dedicated to offering comprehensive training that leads to a happier and better-behaved dog. Your journey towards a harmonious and joy-filled companionship starts today – Get in touch with us to secure your spot and embark on the path to a lifelong, enriching partnership.
Dog Obedience Training Near Deerfield Beach You Can Rely On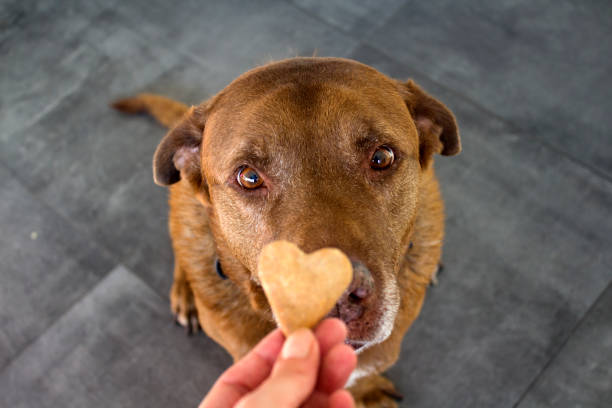 Alpha Buddy Dog Training takes pride in the exceptional process of fostering a disciplined and well-behaved canine companion. Our dedication to refining your dog's behavior is evident in our premium dog obedience training services, meticulously tailored to the Deerfield Beach area. Elevate your beloved pet to their utmost potential through our all-encompassing program, meticulously designed to instill proper manners and nurture a seamless bond between you and your four-legged friend.
Led by the expertise of our head trainer, Laz Trista, our proficient team employs positive reinforcement techniques to instill a profound understanding of commands within your dog. With Laz's extensive knowledge of canine psychology and training approaches, you can entrust your beloved pet's development to the care of a seasoned specialist. Join us in the journey of sculpting your dog into a paragon of obedience, greatly enriching your family life. Reach out to us now to delve into our specialized dog obedience training services, thoughtfully designed for the Deerfield Beach area.
Basic Dog Obedience Training in Deerfield Beach Includes:
Our basic dog obedience training in Deerfield Beach will cover the usual basic needs of every dog. Once we evaluate your dog, we will cater to those needs more strongly. We don't want to waste your time with things your dog is already good at. Our class topics will cover:
What to expect with a new puppy

Socialization, handling & proper play skills with other dogs, people, and new environments

House training & potty schedules, teething & chewing, boundaries & manners

Basic obedience commands such as sit, down, impulse control, and recall.

Safe and happy puppy playtime.
These class topics included in our Deerfield Beach dog training program will cover the following fundamentals:
Sit

Down

Basic Manners

Door Manners

Leave it & drop it

Stay

Loose leash walking

Watch me

Heel & sit
Advanced Dog Obedience Training in Deerfield Beach
Our specialized programs lay the groundwork for a harmonious bond between you and your beloved canine companion. However, that's just the beginning of the adventure. As your loyal partners in training, we don't stop at the basics. Our comprehensive 8-week advanced obedience course in Deerfield Beach is designed to elevate your dog's skills to the next level. In this program, your four-legged friend will not only master complex commands but also gain the confidence to walk off-leash, ready to follow your lead in any situation.
What Makes a Good Deerfield Beach Dog Trainer?
Our team comprises highly skilled trainers who are not only certified but also deeply passionate about nurturing strong bonds with your furry companions. Employing advanced and innovative training methodologies, we bring out the unique strengths of your canine friend. With a focus on fostering a positive and dynamic training environment, we create an engaging platform for your beloved pet to excel. As the foremost authority in dog obedience training in Deerfield Beach, we are committed to equipping your dog with the skills it needs to thrive. Whether you're looking to address behavioral concerns or enhance obedience skills, Alpha Buddy Dog Training stands as the premier choice. Contact us without hesitation and discover an array of tailored dog training programs perfectly suited for Deerfield Beach pet owners.
Alpha Buddy Dog Training Is Ready For Your Dog
If you have been searching for Deerfield Beach Dog Training, look no further than Alpha Buddy Dog Training. You and your dog will receive high-quality, personalized training lessons from our certified trainer, Laz Trista at any location you prefer. There's no better place in Deerfield Beach, Florida to have your dog trained. If you want to see real results from your dog, visit our contact page today to set up an appointment.