Plantation Dog Training
Personal Dog Training in Plantation, Florida
Alpha Buddy Dog Training strives to provide tailored training solutions for pet owners and their furry companions. Our experienced team recognizes that each dog is unique, and we take a multifaceted approach to train, utilizing positive reinforcement and steering clear of harsh techniques.
Our dog training programs are crafted to suit dogs of all ages, breeds, and sizes, and we are committed to going above and beyond to serve you, traveling to any location in South Florida to meet your needs. We understand that a successful training program requires both the dog's and the owner's active participation, so we encourage you to get involved. By thoroughly evaluating your dog, we can design a personalized training plan that caters to their specific requirements, whether it's mastering basic obedience commands or addressing behavioral issues like separation anxiety and aggression.
Our top priority is to provide you and your dog with the best training experience possible. Our experienced trainers will work closely with you, imparting knowledge and skills that enable you to continue training your dog at home, ensuring they maintain its progress. We provide flexible scheduling options, and you can choose the location that you and your dog feel most comfortable in, be it your home, a nearby park, or even the beach. Contact us today to schedule your dog training appointment and start your journey toward a happier, better-behaved dog. Let's work together to make your dog's life better.
Plantation Dog Training You Can Count On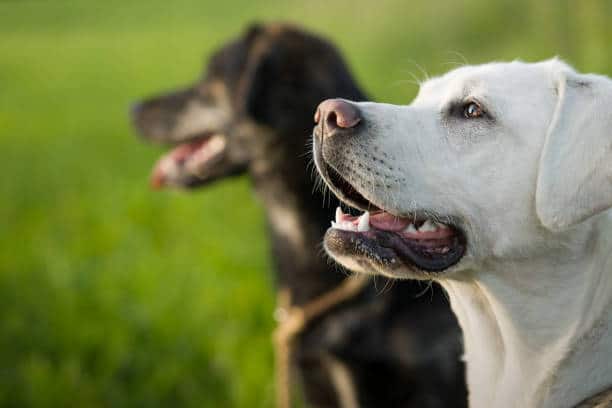 At Alpha Buddy Dog Training, we understand the special bond you share with your four-legged friend and recognize them as a vital part of your family. We are dedicated to providing top-notch dog training services that will help your furry companion become a well-behaved, obedient, and cherished member of your household.
Meet Laz Trista, our head trainer with over 20 years of expertise in dog behavior and training. He has a deep understanding of dog behavior and uses the most effective techniques to train your dog to respond to commands and exhibit appropriate behavior in any situation. With Laz's exceptional knowledge and skills, you can trust that your dog is receiving the best training possible at Alpha Buddy Dog Training.
By enrolling your dog in our training programs, you are investing in its overall well-being and happiness. At Alpha Buddy Dog Training, we prioritize positive reinforcement techniques and tailor our approach to suit your dog's unique personality and learning style. Our goal is to help your furry friend develop positive behavior patterns and become a happy, well-adjusted member of your family.
Our Plantation dog training services are designed to address a variety of behavior issues, from basic obedience training to more complex behavioral problems. We offer group classes, private sessions, and even boarding and training options to accommodate your busy schedule. No matter what type of training your dog requires, Alpha Buddy Dog Training has a solution that will work for you and your furry friend.
Our Dog Training Specialties
Alpha Buddy Dog Training understands that every dog is unique and requires personalized training to achieve success. That's why we offer a range of specialized programs, from basic obedience to personal protection training, to address the specific needs of your furry companion. Our one-on-one sessions, off-leash walking, service dog training, and in-kennel boarding and training provide a comprehensive approach to training that caters to your dog's individual requirements.
Our experienced team is dedicated to helping your dog reach their full potential by creating a customized training program that is tailored to its unique personality and challenges. Whether you're looking to improve your dog's behavior or teach them new skills, we have the expertise and knowledge to help them achieve success.
If you're searching for a professional and dependable dog training service that puts your dog's individual needs first, then Alpha Buddy Dog Training is the answer. We are committed to providing top-quality training and guidance to help your furry friend become the well-behaved and obedient companion that you have always desired.
What Makes a Good Dog Trainer?
Alpha Buddy Dog Training understands the importance of a well-trained dog that can positively impact your life. That's why we offer a variety of services, including obedience training, behavioral modification, and puppy training. Our skilled trainers in Plantation, Florida will work with you and your dog to develop a customized training plan that suits your needs. Whether you need your dog to learn basic commands or address more complex behavioral issues, we have you covered. Our goal is to equip you with the necessary tools to build a strong and lasting bond with your furry friend.
Alpha Buddy Dog Training Is Ready For Your Dog
If you have been searching for Plantation Dog Training, look no further than Alpha Buddy Dog Training. You and your dog will receive high-quality, personalized training lessons from our certified trainer, Laz Trista at any location you prefer. There's no better place in Plantation, Florida to have your dog trained. If you want to see real results from your dog, visit our contact page today to set up an appointment.