Wellington Dog Training
Personal Dog Training in Wellington, Florida
We all love our K9 best friends, but sometimes they have issues with their behavior and other specific areas. If you're looking for Wellington Dog Training, Alpha Buddy Dog Training is here to ensure your dogs learn everything correctly. Every dog is different and may require a different training method compared to other dogs. Alpha Buddy Dog Training teaches each dog in a personalized way so they get the proper training they deserve. We promise to deliver the best dog training program in South Florida. We'll never be aggressive with your dog as we use positive reinforcement to teach your dog right from wrong. 
Wellington Dog Training from Alpha Buddy Dog Training will not let you down. In order to get the best dog training possible, we'll train your dog in the safety of your home or in a public area where they feel comfortable. We train every dog from small to large and young to old. No matter what type of dog you have, we'll be able to train them the right way. No matter where you are located in South Florida, we'll travel to you. Proper dog training requires the presence of the owner as well since they need to also use the techniques that are taught during the training process. Continuing the training outside of the sessions is important in the making sure your dog remembers everything they have learned. 
When we first meet your dog, we will evaluate what they know and create a training plan that works best for them. No two dogs are the same, which is why programs need to be tailored toward what they need the most. Our dog training services in Wellington, Florida do not disappoint and we know we can do the same for you and your dog. The dog training programs that we offer can be held wherever you and your dog feel most comfortable, whether it's your home, a park, the beach, or anywhere else. Contact us today to schedule your dog training appointment. 
Wellington Dog Training You Can Trust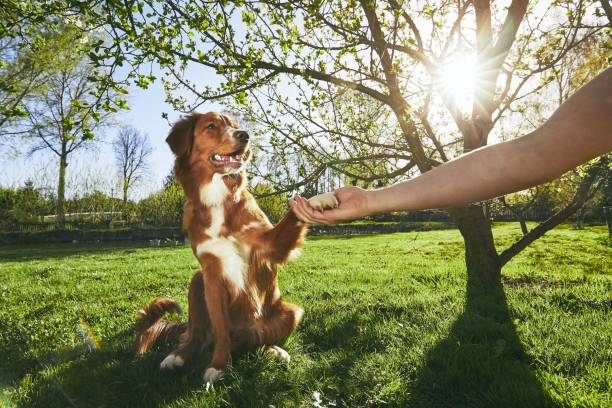 Finding the right dog training program for your dog is important, so it's vital that you find a dog training company that knows what they're doing. You want the service that you select to be professional, experienced, and qualified to properly handle your dog and train them the right way. Choosing Alpha Buddy Dog Training means choosing a dog training service that will care for your dog and give them the proper time they deserve. Our trainer, Laz Trista, has been a dog behaviorist and experienced trainer for over 20 years. He knows what it takes to lead a successful dog training program. We take our time with each dog that is brought to us. We'll ensure they know everything from how to walk, sit, and behave in a good manner no matter where they go. 
Our Dog Training Specialties
At Alpha Buddy Dog Training, we don't just train and teach the same thing to each dog that comes to us. We offer a number of different specialized training programs that help develop and reinforce different aspects of dog behavior. When we first meet your dog, we'll evaluate them to see what they need the most and create a program that works for them. Our different training specialties include
Initial Lessons

Individual Lessons

Basic Obedience

Off Leash Walking

Service Dog Training

Personal Protection Training

In Kennel Boarding and Training
As we mentioned above, not all dogs are the same; some will have more than one issue that needs to be addressed. That is why we'll work with the owner in order to design a behavior-modification plan that ensures every issue is addressed correctly. 
What Makes A Good Dog Trainer?
The best dog trainers are those who want to be there and see your dog become smarter and more obedient through actual training methods. Dog training is more than just giving a dog a treat when they do something correctly. It takes even more than having the correct certifications and training. Allowing someone to train your dog who is passionate and experienced to will always be the best decision. When a trainer is in high spirits, the dog will be much more attentive and willing to learn. 
Alpha Buddy Dog Training is a qualified dog training service in Wellington, Florida that is ready to see your dog grow. That is because we love dogs and always want to do our very best in order to make your dog a better companion. You can always count on the training services from Alpha Buddy Dog Training to provide effective dog training in Wellington. 
Alpha Buddy Dog Training Is Ready For Your Dog
If you have been searching for Wellington Dog Training, look no further than Alpha Buddy Dog Training. You and your dog will receive high-quality, personalized training lessons from our certified trainer, Laz Trista at any location you prefer. There's no better place in Wellington, Florida to have your dog trained. If you want to see real results from your dog, visit our contact page today to set up an appointment.