Dog Obedience Training Hialeah
Customized Dog Obedience Training in Hialeah, Florida
Alpha Buddy Dog Training is the top choice for dog obedience training in Hialeah. We understand that every dog is unique, so we create personalized training programs to meet their specific needs. Our skilled trainers work closely with you to design a customized curriculum that fits your schedule and goals.
We believe that effective dog training requires a partnership between owner and pet. That's why we emphasize your active involvement throughout the process. With our expert guidance, you'll learn everything you need to know to maintain your dog's progress even after our sessions.
If you're looking for professional dog obedience training in Hialeah, look no further than Alpha Buddy Dog Training. Our goal is to strengthen the bond between you and your furry friend. We're dedicated to providing comprehensive training that will leave you with a happier and better-behaved dog. Start your journey today by contacting us to secure your spot and begin your path to a harmonious and joyful companionship.
Dog Obedience Training Near Hialeah You Can Rely On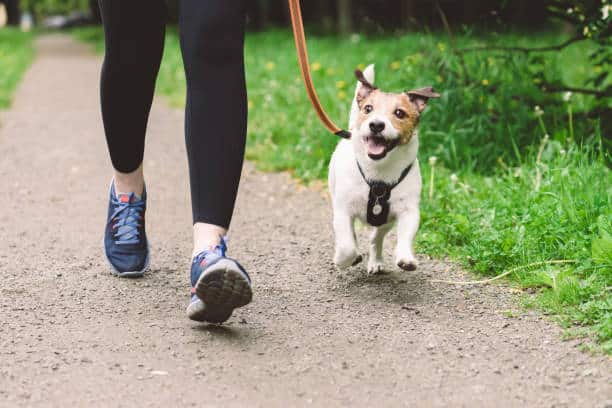 Alpha Buddy Dog Training recognizes the unique journey of nurturing a disciplined and well-mannered canine companion. Our commitment to enhancing your dog's behavior shines through in our top-tier dog obedience training services, tailored to the Hialeah area. Elevate your furry friend to their finest potential through our comprehensive program, dedicated to instilling etiquette and cultivating a harmonious connection between you and your four-legged partner.
Under the guidance of our lead trainer, Laz Trista, our accomplished team employs positive reinforcement methodologies to impart a deep comprehension of commands within your dog. With Laz's wealth of expertise in canine psychology and training methodologies, you can trust your cherished pet's growth to the hands of a seasoned professional. Join us in the journey of transforming your canine into an epitome of obedience, enriching your family life immensely. Get in touch with us now to explore our dog obedience training services, exclusively crafted for Hialeah.
Basic Dog Obedience Training in Hialeah Includes:
Our basic dog obedience training in Hialeah will cover the usual basic needs of every dog. Once we evaluate your dog, we will cater to those needs more strongly. We don't want to waste your time with things your dog is already good at. Our class topics will cover:
What to expect with a new puppy

Socialization, handling & proper play skills with other dogs, people, and new environments

House training & potty schedules, teething & chewing, boundaries & manners

Basic obedience commands such as sit, down, impulse control, and recall.

Safe and happy puppy playtime.
These class topics included in our Hialeah dog training program will cover the following fundamentals:
Sit

Down

Basic Manners

Door Manners

Leave it & drop it

Stay

Loose leash walking

Watch me

Heel & sit
Advanced Dog Obedience Training in Hialeah
Our top-notch dog obedience training in Hialeah sets the foundation for a happy and healthy relationship. But that's just the beginning! Once your dog masters the basics, our advanced obedience course takes them to the next level. This 8-week program introduces complex commands and off-leash walking, ensuring your dog can follow your lead no matter the situation.
During our immersive 8-week advanced course, we embark on a voyage of discovery, unveiling an array of sophisticated commands that go beyond the ordinary. Picture your dog confidently strolling by your side, off-leash, in any environment. Our training not only imparts new skills but also bolsters your pup's self-assurance in practical situations. As you complete this course, your canine companion will flaunt their newfound talents, making a splash at the local dog park and turning heads wherever you go. Prepare to bask in the admiration and gratitude of your furry friend, who will undoubtedly wag their tail in appreciation.
What Makes a Good Hialeah Dog Trainer?
Our team of expert trainers is not only certified but also driven by an immense passion for canine companions. Utilizing cutting-edge training techniques, we bring to light the exceptional qualities of your four-legged buddy. Embracing a positive and energetic training approach, we cultivate an immersive learning atmosphere for your cherished pet. As the leading name in dog training solutions in Hialeah, we are dedicated to empowering your dog to unlock its fullest capabilities. Whether you're aiming to rectify behavioral issues or elevate obedience proficiency, Alpha Buddy Dog Training is your ultimate destination. Don't delay—reach out to us today to explore our comprehensive range of dog training programs tailored for Hialeah!
Alpha Buddy Dog Training Is Ready For Your Dog
If you have been searching for Hialeah Dog Training, look no further than Alpha Buddy Dog Training. You and your dog will receive high-quality, personalized training lessons from our certified trainer, Laz Trista at any location you prefer. There's no better place in Hialeah, Florida to have your dog trained. If you want to see real results from your dog, visit our contact page today to set up an appointment.